Welcome to Shubh Aarambh !
Shubh Aarambh Charitable Foundation is an NPO (Non Profit Organization) dedicated to address the needs and interests of infants, young, adults and old. Through information and education, advocacy and service, we seek to enhance the quality of life for all by promoting independence, dignity, and purpose.
Mrs Sakshi Katiyal is the founder of Shubh Aarambh, an endeavor to create a purposeful beginning in the lives of the deprived, via charitable activities that make a vital contribution to the weaker sections of the society. She has a strong vision and a solid personal value-set that gives her a tough sense of commitment for helping the poor and the other deprived groups. Her Mission is to empower poor children and other underprivileged people to break the vicious Cycle of Poverty by offering them access to health, education and community growth services and thus pave an all-inclusive path from poverty to prosperity.
Ms Geeta Katyal, also the Founder of Shubh Aarambh- She brings soul to work, and surrenders to the flow of things. Ms Katyal is sensitive to society issues and is able to strategize. She is responsible for governing the organization. As a founder, she makes sure an NGO's mission is carried out effectively.
Mrs Bhawna Katyal, Co-Founder of Shubh Aarambh has taken on an increasingly prominent role as a development implementer, she is extremely motivated, compelling and typically focused on challenges faced by the society. Mrs Katyal is the one who articulates visions, embodies values and creates an environment within which things can be achieved. She empowers herself and her staff, enables the NPO Volunteers to know and do their jobs efficiently and encourages them to learn and grow. She reconciles the planning, organization, implementation, monitoring, and measurement of key processes and results keeping in mind the organization's vision and mission.
Medical - Ahsaas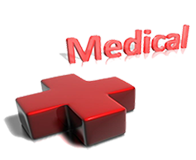 Ahsaas is an honest and humble effort from Shubh Arambh to create the much needed hope for the needy to have medical assistance. The primary objective of this effort is to provide medicine and medical related help to the sick and abandoned people and take care of them, wholeheartedly and completely.
donate right now!
Shubh Aarambh Charitable Foundation is aN NPO
(Non Profit Organization)